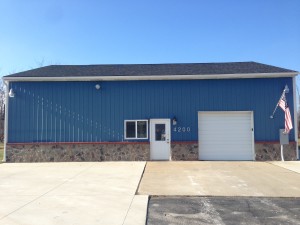 Founded in 2006, JD Edwards Enterprises, Inc. is a privately-owned full-service low volume supplier of CNC parts, stampings, and assemblies to the consumer, industrial and transportation industries that is passionate about being the best.
JD Enterprises is a small company with large company capabilities. We are extremely competitive and specialize in CNC Machining for aluminum and steel molds, including cores, cavities, and inserts as well as steel stamping punches, dies, and zinc/kurtsite tooling. We can reverse engineer any project, create math data, and finish parts on time and on budget.
We like to say JD Edwards Enterprises is a "One Stop Shop." We represent other manufacturing facilities that have larger and different capabilities than ourselves. This allows us to provide the excellent service of a smaller company with the capabilities of a much larger company. Our pricing remains very competitive and delivery time is minimal!
At JDEEI, we take pride in our flexibility, creativity and responsiveness. We can take your
problems, concepts or specification and develop a cost-effective, optimized solution.
We believe these capabilities, combined with our competitive cost, quality, financial discipline,
and employee engagement position us for continued long-term success.
JDEEI is dedicated to the well-being of its employees, the quality of its products and the
satisfaction of its customers. JDEEI's commitment to caring extends to the way in which we
conduct our business and treat one another
We Pickup & Deliver All Jobs!